Luke 23:​
​
39 One of the criminals who hung there hurled insults at him: "Aren't you the Messiah? Save yourself and us!"​
​
40 But the other criminal rebuked him. "Don't you fear God," he said, "since you are under the same sentence? 41 We are punished justly, for we are getting what our deeds deserve. But this man has done nothing wrong."​
​
42 Then he said, "Jesus, remember me when you come into your kingdom."​
​
43 Jesus answered him, "Truly I tell you, today you will be with me in paradise."​
​
(New International Version)​
​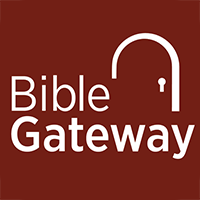 Then the whole assembly rose and led him off to Pilate. And they began to accuse him, saying, "We have found this man subverting our nation. He opposes payment of taxes to Caesar and claims to be Messiah, a king." So Pilate asked Jesus, "Are you the king of the Jews?" "You have said so," Jesus...
www.biblegateway.com
Absolutely stunning that this is left out of the other three gospels, because this is about the absolute centrality of the Christian message.
And with that last verse, I've seen the punctuation parsed: Is Jesus saying this today, or will the man be in paradise today?
—————————————————
And yes, I'm prepared to go with two other examples in which the Gospel of Luke certainly seems to be a turbo-charged version of The Gospel of Matthew. But dear reader, I'd also be interested in your examples.
(Bible as literature, probably not true)
-----------------------------------------------------
Later edit:
Previous title:
Only the Gospel of Luke talks about the thief on the cross getting saved (and two other examples in which Luke is a turbo-charged version of Matthew?)
Eventually, I wish to write very respectfully about the resurrection of Jesus.
As respectfully as regarding any other person who has given their life for what they believe in.
As respectfully as about Oskar Schindler, who risked his life to save the lives of his employees. And in fact, worked to get more employees toward the end of the war for the express purpose of saving their lives. And I personally think the world of both the real story and the Steven Spielberg movie (which was really pretty accurate for a Hollywood movie).
------------------------------------------------------------
Later edit:
All the same, I think there is a case to be made that the appearances of Jesus after his resurrection are both longer and bigger in Luke than they are in Matthew.
This is a long-term project and perhaps better for another thread.
Last edited: