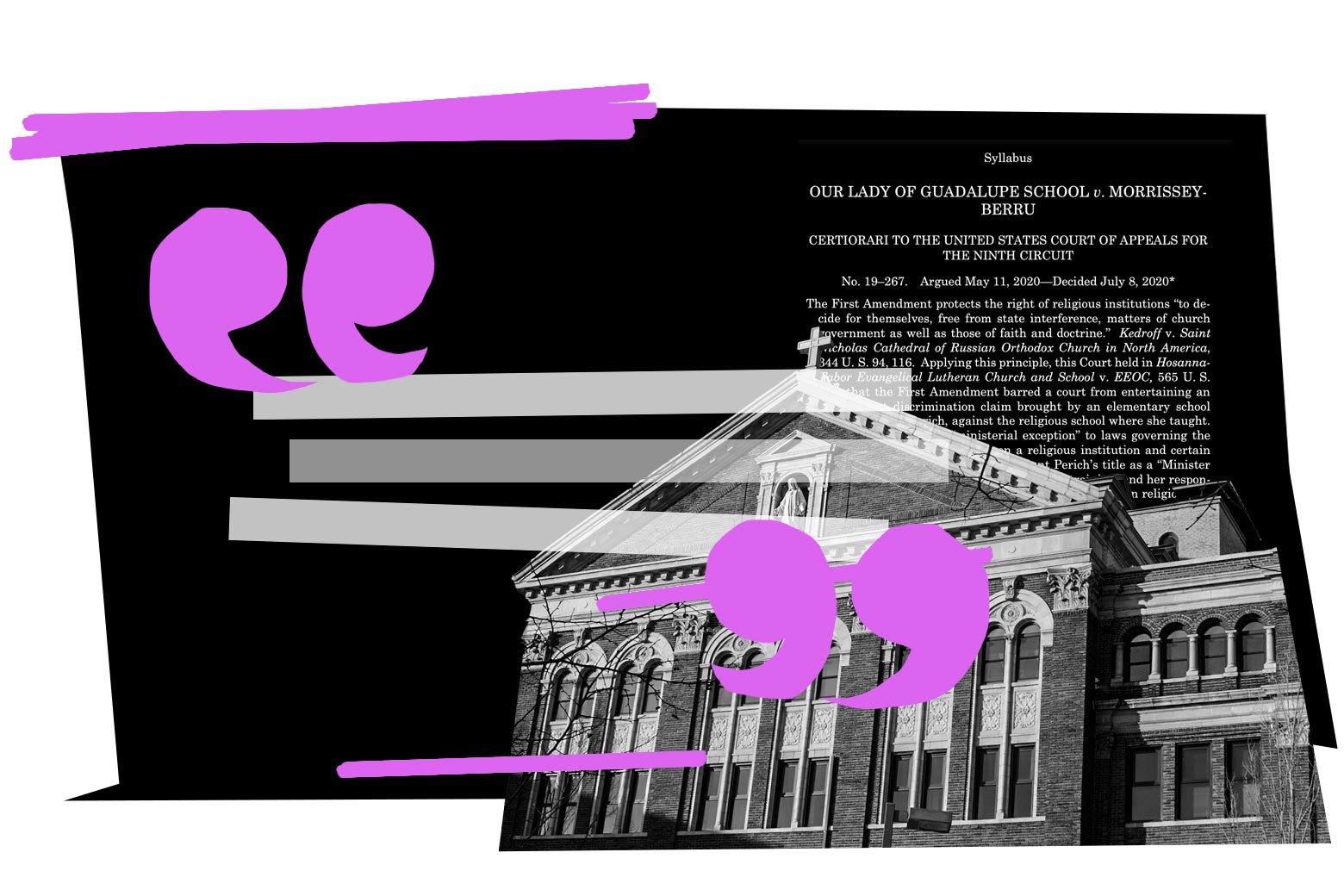 The Supreme Court got involved. I still can't believe how they ruled.
slate.com
this part written by the husband—
'during the summer, Kristen came in to prepare the classroom for the next year. That's when Sister Mary Margaret told her that they would not renew her contract. Sister Mary Margaret's words were, "It's not fair to the kids to see you go through such a traumatic surgery."'
********************
And that's basically it. This Catholic Church school fired this teacher because she had cancer.
And from 2020, the Supreme Court ruled in a 7-2 decision that this was A-okay, because of the "ministerial exception." That if someone is a minister, it's okay for a church to hire and fire for whatever reason they choose. But this lady taught a pretty plain vanilla subject!, not religion.
The bureaucracy of the school later lied and said they fired her for poor classroom management. And companies frequently do this. They "clean up" the reason for firing someone. But the Supreme Court should not allow them to get away with it.
And in a sense,
The school might actually be right. It may not be fair to have a teacher this obviously in declining health. But then, the right way to do it is to put someone on medical leave and make 100% sure they have their full health insurance while on leave.
From 2020, a a "pro"-religion and "pro"-business decision.